With over 100 years of combined design experience, every member of our talented team brings superior skills and elevated designs with premium cabinets and cabinet hardware. Let us create your dream kitchen, bathroom, in-home office, entertainment room, outdoor kitchen, laundry room, mudroom, and more. With diverse experience and a commitment to excellence, we offer our expertise on every aspect of your project—from cabinet hardware, faucets and mantles to feature walls, lighting, and wet bars.
Our designers bring to every project a level of insight and acumen that ensures your finished space will exceed your expectations in both form and function. We first meet with clients to gain a nuanced understanding of how they use their home. We dive deep into details of time and motion – including the space's ideal layout and flow. We take into account how you live in your space to implement a design philosophy that creates the best possible experience for you, your family, and your guests. Next, we talk form and finish. Our designers work tirelessly alongside each client to understand their taste, style, and vision to create a space that inspires. Our designers' level of experience instills confidence, so you can enjoy the process and the thrill of custom workmanship!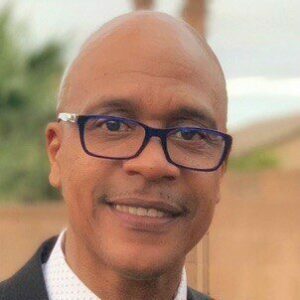 Kitchen & Bath Designer
Meet Michael Barlowe, a Designer with over 24 years of experience in the industry. With a background in design, Michael has worked hard to hone his skills over the years. Passionate about architecture and design, Michael has always known that this is the industry he wanted to be in. As a Designer, Michael specializes in customer service and prides himself on being great at meeting the needs of his clients. With almost a quarter of a century of experience under his belt, Michael would like potential clients to know that he has a wealth of knowledge and a passion for his work that helps him execute every project with ease!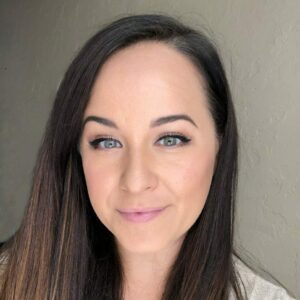 Kitchen & Bath Designer
Breanna Eckersley is a Designer with a background in Interior Design and Architectural Technology. She has been in the industry for 5 years and is passionate about her work, having always loved the combination of art and technology that this field offers. Her specialty within her company is helping clients achieve aesthetic and functional spaces. She is known for her creativity, thinking outside the box, attention to detail, patience, communication skills and her background in the hospitality industry. Breanna's goal is to make the design process exciting and not overwhelming for her clients. She wants her clients to know that she is dedicated to translating their vision into a reality and giving them a space that is not only beautiful but functional.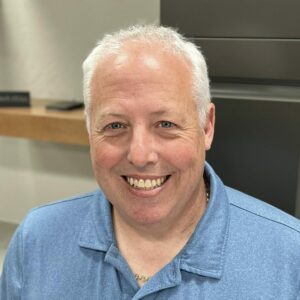 Kitchen & Bath Designer
Meet Wade Cole, a highly skilled and top producing designer with over 30 years of experience in the industry. With an Associate Degree in Business and specialized training in 2020 Spaces design software, Wade is known for his resourcefulness and his ability to tackle and transform any project. He is also able to adapt and shift creative direction, using his resources to create new and innovative designs. Wade's passion for his work is evident in his dedication to helping homeowners create functional and beautiful spaces. Wade specializes in working closely with customers to understand their needs and create personalized designs that exceed their expectations. With a wealth of knowledge and experience in the industry, and a love for what he does, you can see the quality and care he pours into each project.
Complete the form below, and let's get started transforming your space!