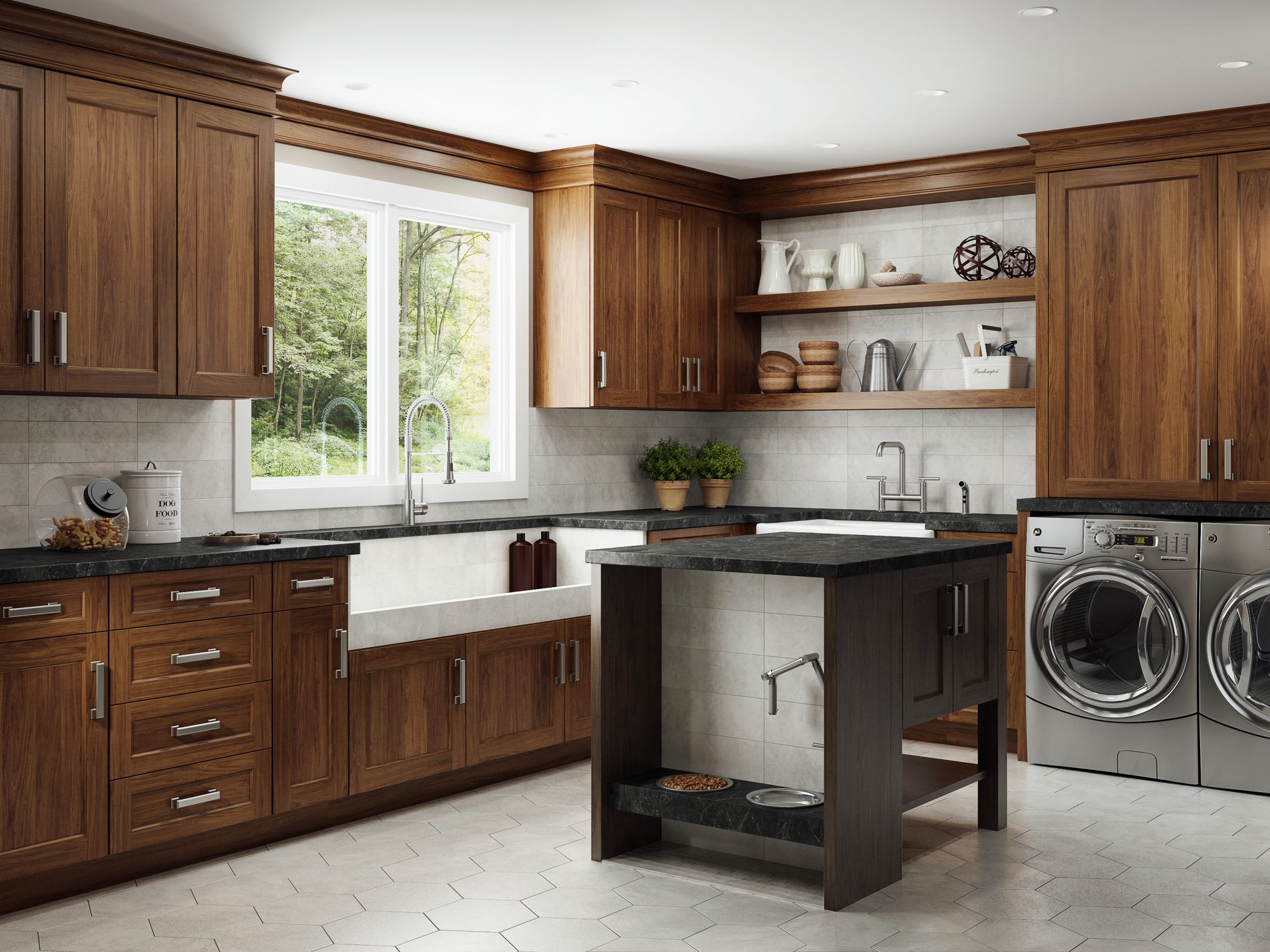 Your Go-To for the Best Bridgewood Cabinets
Premium Wholesale Cabinets is thrilled to announce that we were named the #1 dealer in the Southwest and #2 in the nation for the prestigious Bridgewood Cabinetry brand!
Our esteemed standing with this quality cabinetmaker means we can provide you with a better-quality-for-the-dollar product. As well as a higher level of design and service than is available through many other cabinet options.
Our relationship also allows us to pass on great benefits to you including:
Better pricing on some of the nation's best-made cabinetry
Hardware upgrades – because the finishing touches matter
Shipping discounts to seal the deal
Made in the USA
We're proud to be associated with well-designed, high-quality cabinets at affordable prices. Bridgewood builds right here in the USA, in Chanute, Kansas – the true American Heartland. Their workmanship demonstrates a commitment to the quality craftsmanship and value this country is known for!
Affordable Prices
Bridgewood produces a product line that is flexible enough to meet most budgets, but custom enough to meet almost any customer's needs. Unlike many production cabinets, your kitchen is built to your specifications to fit only your home.
State-of-the-Art Manufacturing
With over 220,000 square feet of manufacturing space, Bridgewood uses state-of-the-art equipment. While still using an old-world craftsmanship to offer you a high-quality durable product at a very competitive price.
Your Home For Quality, Design, and Service
At Premium Wholesale Cabinets, we have an unmatched understanding of Bridgewood and demonstrated expertise in all facets of the kitchen and bath industry.
For over a decade, Premium Wholesale Cabinets of Arizona has impressed clients with unmatched service and superior skill. Locally owned and operated, our services include bathroom and kitchen renovations. Here at Premium Wholesale we also do new builds, with custom cabinet lighting, countertops, hardware, and more. We strive to make your living spaces functional and beautiful at a price that suits your budget. Count on us for inspiring cabinetry custom tailored to meet your vision!
Arizona's Premium Cabinet Company
What sets Premium Wholesale Cabinetry apart is the amount of time that we take. We always do our best to understand each individual client's needs, goals, and style. To ensure that we understand our client's needs in order to match them with the absolute best cabinetry for their buck. We take the time to educate clients on the basic principles that impact the value and cost of a cabinet, to ensure they understand the vast range of quality and styles available.
Premium Wholesale Cabinetry works hard to guarantee that the cabinets you choose are perfectly suited to your space, in quality, materials, design, and craftsmanship. This custom approach elevates us above the competition to let our clients feel confident they are seen, heard, and valued.
Here at Premium Wholesale Cabinetry we go the distance to build a space that works for you. Down to the most finite details of your cooking habits! Our team takes the time to get to know you, allowing us real insight into the space that is going to serve you best. It's not an "off the shelf' solution, but instead a carefully crafted masterpiece made to enrich your life and home.
Because there is a world of options to choose from, from raw materials, hardware, craftsmanship, and finish, you can feel confident our team is with you every step of the way. We can guarantee we will create a space you delight in. We aren't here to sell you something, but instead to co-create beautiful cabinetry that serves your home and family for years to come.
Let us show you how we can transform your space with Bridgewood Cabinets!
Get in touch today for a free, no-pressure estimate!